New APP coming soon!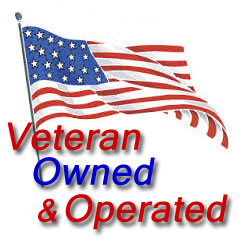 Only one coupon per customer per visit.
No discount/coupons on Exteriors or daily specials
BASIC CAR WASH - $15.95+
*Exterior Wash
*Complete Interior Vacuum
*Underbody Flush
*Complete Soft Towel Drying
FULL SERVICE CAR WASH - $35.95+
*Basic Wash
*Wheel Blasters
*Clear Exterior Dressing
*Triple Foam Polish
*Total Body Protectant
*Complete Window Cleaning
*Wipe Door Jams
*Dust Dash
*Rug Beat
SCOTT'S SPECIAL - $59.95+
*Full Service Wash PLUS
CHOOSE 1 below
*Express Wax OR
*Dash & Door Super Clean
(Excludes Conditioning) OR
*Dash & Door Conditioning
(Add $20 for Oversized Vehicles)
HAND WASH – Basic Wash Plus
Tire Dressing, Window Cleaning,
Wipe Door Jams, Wheel Cleaning & Dust Dash
*Cars & Small trucks - $39.95+
*Trucks, SUV's, & Vans - $49.95
*Due to certain situations your vehicle may only qualify for handwashing (too big for the machine, pre-existing damage, etc.)
*Extra $2 charge on Basic & Full Service wash & $20.00 charge for Scott's Special for all SUV's Van's and 4-door trucks*
**48 Hour Rain Check from date and time of Service (come back
Within 48 hrs & receive a FREE exterior wash only) Must Have Receipt**
DISCLAIMER
*NO Refunds. Car Wash is a service. Please inspect your vehicle prior to leaving, to ensure your service was fully completed and you are satisfied according to the type of car wash or detail you purchased.
***Not Satisfied? If you're not happy with your wash, bring it back (along with your receipt) and we'll give you a FREE basic wash on the same day of the original wash***
*Prices may change at anytime & may not be reflected on website.
*Price may vary depending on size and/or condition of vehicle.
*Customer Responsible for Antenna Removal & Personal Belongings. Lost Pines Full Service is NOT responsible for items left in vehicle.
---